Small Engine Products
Bill's Small Engine Repair carries an impressive array of parts and supplies at it's shop in Argos, Indiana. We carry OEM parts for Kohler Engines, MTD, Briggs and Stratton, Tecumseh, Honda Engines, Kawasaki, Husqvarna, and others. If OEM parts are unavailable, we also carry an extensive product line from Rotary.

We Depend on Reliable Deka Batteries
Bill's Small Engine Repair depends on Deka Outdoorsman Batteries for lawn and garden equipment. We stock various small engine batteries at our shop in Argos but we can also order virtually any type of battery for your car, truck or farm tractor. We also pay cash for your old batteries!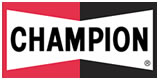 We Trust Champion Spark Plugs
Champion spark plugs power millions of small engines. Bill's Small Engine Repair trusts Champion to deliver the performance and reliability needed to start and power your lawnmower, garden tractor, snow blower, chainsaw and leaf blower. Small engines take a lot of abuse, so we recommend Champion Small Engine Spark Plugs.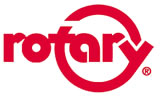 We Use Quality Rotary Aftermarket Parts
If you want to save some green, we highly recommend aftermarket outdoor power equipment parts from Rotary. Bill's Small Engine Repair offers an extensive product line from Rotary that includes mower blades, oil filters, air filters, tires, belts, pulleys, and engine components. Rotary products are of the highest quality and are perfect replacements for leading small engine brands.